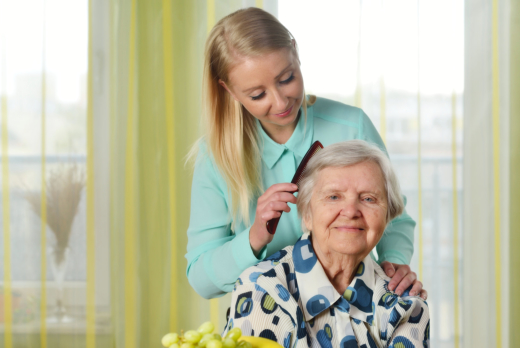 Slowly but surely, your loved one will find keeping their hygiene difficult. Things like arthritis pain, memory problems, limited mobility, and energy loss can cause this. Yet without personal hygiene routines, they put both their self-esteem and health at risk. If your loved one is in this situation, know that as a home care agency in La Jolla, CA, we can gladly offer our assistance.
Aging Well Home Care, Inc. works with a team of home care professionals who offer one-to-one care to clients. Drawing from their experience, we can provide the following tips to help seniors maintain their hygiene.
Create a schedule.
Scheduling tasks is a senior care strategy that keeps all activities in order. It makes it easier for seniors to remember what things to do and provides peace of mind, especially for those with a spotty memory or a cognitive condition.
Find their ideal hairstyle.
This sounds a little odd, but hairstyles affect how easily your loved ones can groom themselves. Choose a hairstyle that is low-maintenance and prevents tangling. Keep in mind that you also have to consider their preferences. A hairstyle that doesn't suit them can discourage them from maintaining their hygiene.
Keep nails trimmed.
As a home care agency in Temecula, California, we know that nails are often overlooked, especially for personal maintenance. Trimming fingernails and toenails reduces the risk of self-injury and infection.
Buy accessible clothing.
Most fabrics and buttons involve a lot of huge movements and fine motor skills to wear. Try buying clothes with elastic closures and comfortable stitching that allows for the least amount of maneuvering possible.
You can count on us as a home care agency in Murrieta, California, to implement such tips and more in serving your loved one's needs. Call us today for more information.