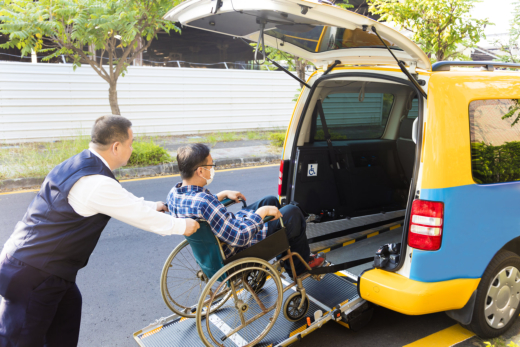 This question is not something we often think about. As a home care agency in La Jolla, CA, it's a given that we would do what we can to make life easier for seniors aging in place, including helping them travel. But we should realize that it is something that impacts the quality of life of our loved ones.
Based on our experience as a home care agency in Murrieta, California, and its surrounding areas, Aging Well Home Care, Inc. knows fully well that transportation is the key for many people who need care. According to the National Association of Area Agencies on Aging, around 600,000 senior adults stop driving every year. This often keeps them from getting what they need for medical and personal reasons and leaves them isolated, impacting their health and wellness.
As a home care agency in Temecula, California, we offer transportation assistance for these particular reasons:
We want seniors to stay socially engaged.
If they need to go to places to be with their loved ones and friends, pursue their hobbies, or simply visit a spa or salon, we ensure they have a reliable source of rides to get to their destination and back.
We help them maintain their household.
Whether it be the cleaning supplies or the pantry, we take them to shopping centers to get what they need to keep their home in good shape.
We work for the success of their healthcare plans.
A senior's regular examinations, dentist appointments, and therapy sessions must never be missed. We can take them to their providers safely and on time.
We promise to uphold the highest possible elderly care standards when taking your loved ones for rides. Call us to learn more about how we can serve them.