You can trust us with your care needs at home. Know more about us here.
About Our Agency
Aging Well Home Care, Inc. is a home care agency in La Jolla, CA. We proudly provide non-medical home care services to individuals with disabilities, injuries, difficulties with mobility, or illnesses. Our team of highly trained and competent care professionals is dedicated to delivering high-quality care services in the comfort of our client's home.
Through our personalized care plan, we can give you the needed care services that are all intended to cater to your various personal and health needs. We ensure round-the-clock care and supervision to help you achieve optimum health and wellness. We do these as we strive to keep you comfortable & safe and promote your independence at all times. For us, caring for you is not just a job; it is our passion, and with our commitment to serving you, we guarantee your satisfaction.
Our Mission
It is our mission to provide our clients with exceptional home care services, helping them achieve optimum wellness and quality life they deserve without leaving home or staying in an institution.
Vision Statement
It is our vision to create a community that trusts our agency, where every individual we serve is able to live the quality life they deserve within their own homes while enjoying optimum welfare and independence.
Our Core Values
Our mission and vision will be achieved through the application of our core values, which include:
Comfort – keeping our client's health, safety, quality of life, and well-being central in the design and delivery of services;
Affection – treating and interacting with our clients with love, dignity, compassion, and empathy;
Respect – showing respect for all cultures, religions, ethnicity, sexual orientation, ages, gender, and disabilities;
Integrity – treating our clients with honesty and integrity while recognizing and maintaining the confidentiality of client information;
Nurture – nurturing our clients for their optimum independence, security, and privacy;
Generosity – providing our clients unselfish, good-hearted staff members who are generous with their care and compassion.
Biography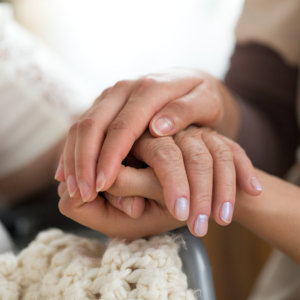 Telecia Cooke OTR/CSCM/Administrator
Telecia Cooke is a Licensed Occupational Therapist and Certified Senior Care Manager who specializes in geriatric care. She has cared for people with advanced age for over 25 years.
One of the most important factors in providing quality care to the aged population is understanding that the person is separate from their diagnosis or disorder.
Getting to know the person in need of care is important in building trust as you prepare to provide assistance with their physical, mental, emotional and neurological disorders. Thus Aging Well Home Care was established to make sure Caregivers receive continuous support and training in the delivery of care as the clients' needs may change day to day. Our goal is to serve selflessly and to treat others the way we want to be treated.
Providing care that reflects the love of God for those who can't care from themselves is my utmost calling to God, and my fellow neighbors."
Request a Free Consultation
Send Your Referrals
Got Questions? Get in Touch with Us
Do you have questions and concerns about our agency? Please feel free to connect with us through our online contact form. We will get back to you as soon as possible.