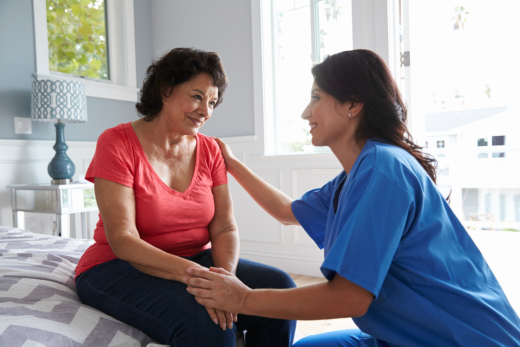 We cannot deny the fact that as days goes by our senior loved ones are starting to be difficult to handle, especially at times when they may act childish and shouts at you all the time. This kind of behavior is what we call as elderly temper tantrums. We understand that most of you might get taken aback with the sudden outbursts of your loved ones and you don't know how to deal with it. As a Home Care Agency in Temecula, California, here are some tips that we want to share to you on how to deal with elderly temper tantrums:
Always reassure them that you love them through words and actions
Do not engage in the temper tantrum and give it absolutely no energy
Talk with them in a gentle way or tone and try to put yourself in their shoes
As a caregiver, you MUST take a break to protect yourself from caregiver burnout
Seek help from a Home Care Agency in La Jolla, CA to make things easier for you
You can actually deal with your senior's tantrums by understanding that this is due to their age and condition. However, if things are starting to get overwhelming for you, this is the time for you to avail Senior Services. Providers of such services can help you when it comes to assisting your elderly parents.
And when we talk about senior care services, we at Aging Well Home Care, Inc., a reliable Home Care Agency in Murrieta California are experts on that field! If you want to know more about us and our services, please do not hesitate to call us.