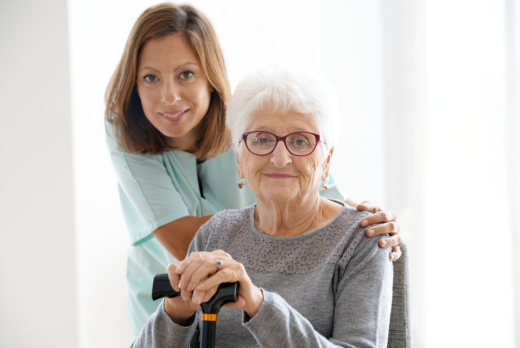 Social isolation is a state of having few social relationships and infrequent social interaction with others. Loneliness is a subjective feeling of being isolated.
Aging adults and seniors are the common groups that experience these. However serious, these issues are often underestimated. According to studies, in the United States, one-quarter of community-dwelling older adults are considered to be socially isolated and 43% of them are reported to be feeling lonely.
There are a lot of ways to combat these issues, one of which is to avail of in home care services. For those of you living in California, our home care agency in La Jolla, CA is one call away.
The COVID-19 pandemic is reported to be increasing the number of older adults who are socially isolated. Whether they are community-dwelling or nursing home residents, seniors are now reported to feel more isolated and lonelier. Typically, aging adults at home or in nursing homes come in contact with others only when there's a need to – getting their regular health check-ups or receiving food from meal delivery staff.
The pandemic has even caused family caregivers to avoid respite care for safety reasons. This is why so many family caregivers are recently suffering from physical, emotional, and mental problems that go with the burnouts they feel. The pandemic has made social isolation detrimental to both seniors and family caregivers, as the majority of them are already at increased risk of anxiety, depression, and stress. Thus, our home care agency in Temecula, California is ready to help.
As we follow strict health protocols, our caregivers can attend to you safely. Call Aging Well Home Care, Inc. today if you need a professional caregiver. We also have a home care agency in Murrieta California.