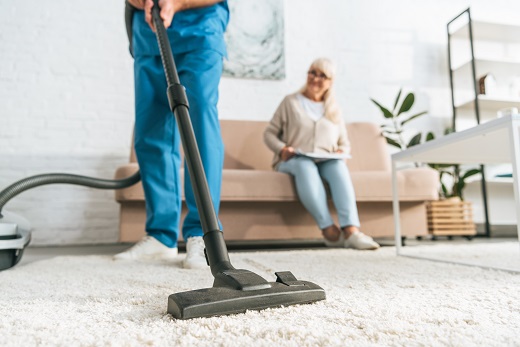 With age, disability, or illness, daily household activities and chores can become challenging for older adults. Performing even such simple and basic tasks of daily living like sweeping may already pose a danger. However, it is valuable to learn that a clean and organized home environment is necessary to promote overall health and wellness. Thus, choosing a home care agency in La Jolla, CA, that offers homemaking and housekeeping services is the solution.
Look no further as here in Aging Well Home Care, Inc., we have the right in-home care services that make every senior living environment adequate and conducive. Provided by highly skilled and trained homemakers, the responsibilities include a long list of homemaking skills but are not limited to:
Sweeping and vacuuming
Cleaning the bathroom
Ironing and folding clothes and other household items
Changing bed linens, curtains, rugs, etc.
And other Senior Living homecare needs.
Depending on a senior's level of care need, homemakers from our home care agency in Temecula, California will be called upon to help with some other duties like bed and wheelchair transfer, transportation services, and recovery care services. Apart from assisting with housework, homemakers also help lighten the burden of loneliness and isolation by not only acting as helpers but great companions as well.
Prior to looking for a home care agency in Murrieta California that provides homemaking services, it is important to evaluate first how much assistance or care do they need to age in the comfort and safety of home while also retaining their independence. If you or your family member is considering in-home care as part of a plan to age in place, contact our agency today for a free consultation.